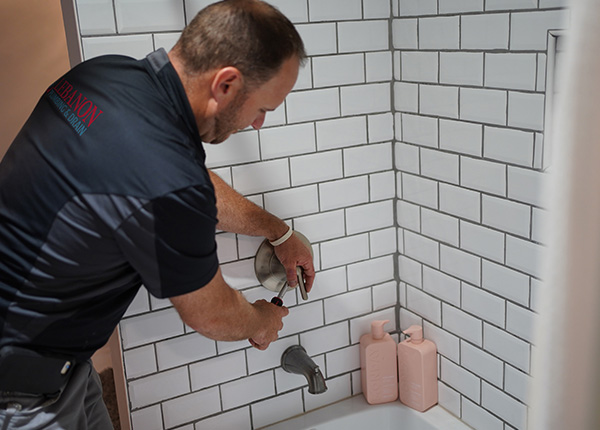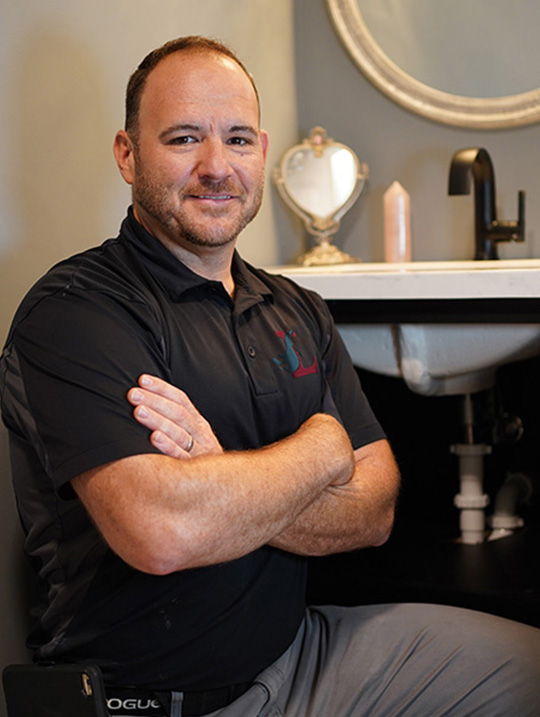 Lebanon Bathroom Remodeling Services
Proud Clarion Bathware® Partner
Lebanon Plumbing & Drain is a family-owned company based in Lebanon, Ohio. We are dedicated to providing our customers with a wide range of bathroom fixtures and accessories at competitive prices. Since its founding over 50 years ago, Clarion Bathware® has been committed to innovation, quality craftsmanship, and customer service. With over 15,000 products available for purchase online or through one of our showrooms near you, we have something for everyone!
Our goal is to make sure that you get exactly what you need in terms of functionality and style. We want to help you create a space that reflects your personality and makes you feel comfortable.
We have over 15 years of experience in this industry, so we know exactly what it takes to get the job done right. That's why our customers keep coming back!
CALL Lebanon PLUMBING & DRAIN FOR YOUR BATHROOM REMODELING PROJECT

At Lebanon Plumbing & Drain, we take great pride in our bathroom remodeling services. We are committed to going the extra mile for all of our clients. That's why we offer a free consultation where we will sit down with you and walk through the process of remodeling your bathroom. We will help you decide what type of renovations you want to do, whether it be minor repairs or full-on replacements such as tubs, showers, and flooring. We will also help you find the right contractors and materials for your home so that everything goes smoothly from start to finish. Our expertise in residential and commercial plumbing has allowed us to provide top-quality service to customers throughout Ohio—so if there is anything else we can do for you, please don't hesitate to contact Lebanon Plumbing & Drain today!
After we have gone over everything with you, we will be able to provide you with an estimate for the cost of your project. At this point, it will be up to you if you want us to proceed with it or not. If so, then we can provide you with a contract that outlines everything that needs to be done along with the costs associated with each part of the project.
Bathroom Remodeling QUESTIONS
WHAT DOES THE REMODELING PROCESS LOOK LIKE?
The remodeling process is pretty simple. We'll meet with you to discuss your needs and provide you with a free estimate. Once we've agreed on a design, we'll schedule a time to begin the project and complete it within a reasonable amount of time. 
WHY SHOULD I REMODEL MY BATHROOM?
In the last five years, many homeowners have chosen to remodel their bathrooms. The reasons for this are varied–some want to make their homes more beautiful, some want to create a space that is more functional and safe, some want to save money on energy costs and take advantage of eco-friendly materials, while others simply want a bathroom that is comfortable and welcoming. Whatever your reason for remodeling your bathroom, we invite you to call Lebanon Plumbing & Drain to tell us what you envision for your bathroom. 
DOES LEBANON PLUMBING & DRAIN EVER WORK WITH SUBCONTRACTORS?
No, we do not work with subcontractors. We've found it's best for the customer when we hire skilled professionals who are experts in their field to be a part of our company. This way, we can ensure that all aspects of your project are completed by highly professional people who know what they're doing and can do it quickly and efficiently while keeping everything under one roof. 

Schedule A Service Today!
Schedule an appointment today!
Request A Free Plumbing Estimate in Lebanon
Whether your drain is clogged, you have a leak, or simply need help with your sump pump or septic system, it's important to hire an experienced plumber that can do the job efficiently. As a local, family-owned and operated plumbing company, your friends at Lebanon Plumbing & Drain are trained extensively to handle all types of plumbing emergencies and plumbing work. We send out only the best. Each and every plumber on our staff is licensed, bonded, and fully insured. This allows us to guarantee quality work and offer the highest quality plumbing products at the most competitive prices.