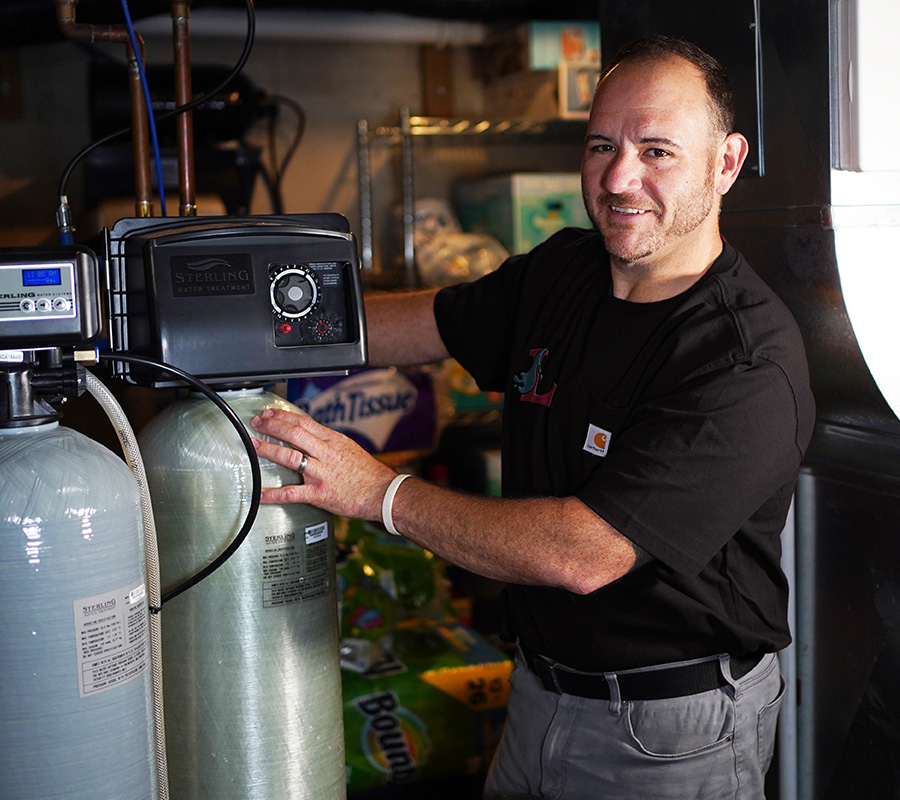 Lebanon Commercial Plumbing Services
Licensed Commercial Plumbing Services You Can Trust
Our commercial plumbing services are a great choice for businesses in Lebanon, OH. We're licensed, bonded, and insured to provide you with the kind of trusted service that you want from a company working on your property. Our plumbers are also certified to handle commercial plumbing repairs and can give you peace of mind that they'll be able to get the job done right. 
We're proud to be one of the top-rated companies in Lebanon for commercial plumbing services, which is why we carry an A+ rating with the Better Business Bureau (BBB). We also fully engage with our community through affiliations such as the Water Quality Association (WQA), giving us access to resources such as training programs that help keep our employees up-to-date on new technologies or regulations impacting their work environments. Gas lines can be damaged by water damage, pests, and other factors. When you have a gas leak in your home or business, it's important to call in the experts at Lebanon Plumbing & Drain! We provide fast and reliable service to ensure you're safe from harm and give you peace of mind that any potential hazards will be assessed, repaired, or replaced with ease. 
Commercial Plumbing Services From the Experts
As a family-owned and operated company, Lebanon Plumbing & Drain is dedicated to providing the best service possible. We are licensed, insured, and have been in business for over 10 years. Our customers appreciate that we offer emergency services 24/7 and are available for service calls anytime, day or night. 
It doesn't matter if you have a broken water heater or a backed up sewer line—we've seen it all before! We'll come right out to your location with all of the equipment necessary to fix whatever issue you're having as quickly as possible so that your business can remain running smoothly while we work on getting the problem solved once and for all 
When it comes to commercial plumbing, you need a company that can offer the best service and at the same time keep your costs low. When you need a plumbing problem fixed quickly, we're here for you. We offer 24-hour emergency service for all of our residential and commercial customers in Lebanon, OH. Our team of experienced and licensed plumbers is always prepared to help with your plumbing needs—no matter what time of day or night. 
If your sink is backed up or your toilet is overflowing or a pipe burst, it's important to take action quickly so that the issue doesn't worsen and cause damage to your home or building.
Commercial Plumbing Services
Our water heating and supply systems are high-quality and efficient. Whether you're looking to replace your existing system or install a new one, we can help. Our water-heating experts will be able to assess your needs, as well as provide information on what types of equipment best suit them. We can also provide maintenance, repair, replacement, and installation services for any type of commercial or residential project. If you have any questions about our services in this area, please don't hesitate to contact us! 

Schedule A Service Today!
Schedule an appointment today!
Request A Free Plumbing Estimate in Lebanon
Whether your drain is clogged, you have a leak, or simply need help with your sump pump or septic system, it's important to hire an experienced plumber that can do the job efficiently. As a local, family-owned and operated plumbing company, your friends at Lebanon Plumbing & Drain are trained extensively to handle all types of plumbing emergencies and plumbing work. We send out only the best. Each and every plumber on our staff is licensed, bonded, and fully insured. This allows us to guarantee quality work and offer the highest quality plumbing products at the most competitive prices.