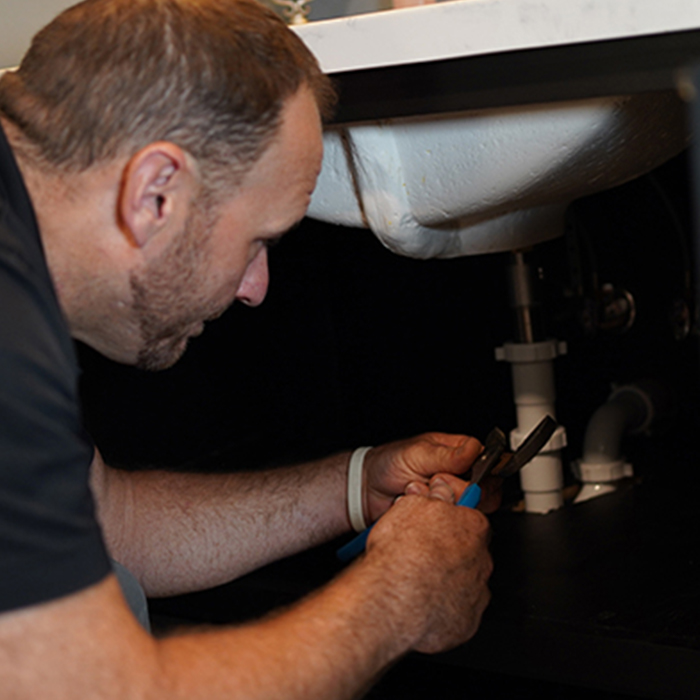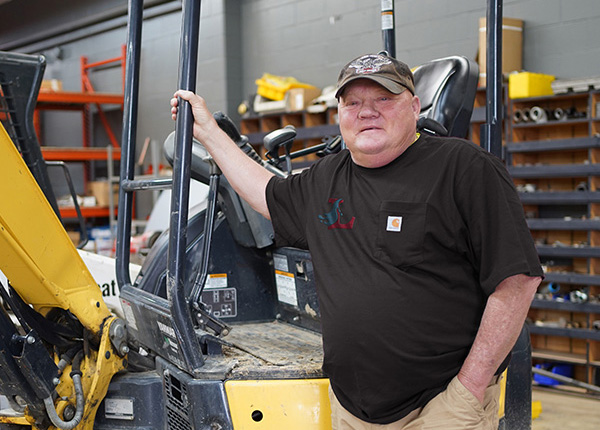 Drain Cleaning & Sewer Line Services in Lebanon & Cincinnati, OH
While it's possible to do some plumbing repairs and other minor plumbing tasks, when you find yourself facing a major problem with your sewer line or wastewater system, it's best to call a plumber. The sooner you get in touch with the experts at Lebanon Plumbing & Drain, the better off you'll be. 
There are many situations that require the services of professional plumbers. Plumbing problems can occur unexpectedly, but some common reasons for needing a plumber include: Your toilet doesn't flush properly or drains slowly; Water is leaking from the faucets; There is standing water in your basement after heavy rains; Your water heater has stopped working properly; and/or You have noticed sudden fluctuations in water pressure throughout your home. 
Drain cleaning is a plumbing service that uses a camera to inspect the drains and sewer lines. A drain camera is a tool that is inserted into the drain to inspect the pipes. This can be used to inspect the pipes and determine if there is a blockage, or it can be used as part of an overall repair process in which parts are replaced in order to clear out any clogs that have formed in your plumbing system. 
If you are experiencing slow draining water from any of your sinks or bathtubs, it's important for you to schedule an appointment with one of our experts at Lebanon Plumbing & Drain so we can help diagnose what may be causing this issue for you! 
Know When to Call an Expert for Your Drain Blockage, Drain Cleaning Job
If you have a clogged drain that won't unclog, it's time to call an expert. Don't try to unclog your drain yourself. There are some things that should be left to the professionals! Don't use harsh chemicals or drain cleaners—they can make the problem worse and cause damage to your pipes and drains. 
Don't keep using a plunger if it doesn't work right away. Plungers work by pushing water through the clog, but they can also push dirt and debris further into the pipe, leading to more problems later on down the line. It's always better to let professionals take care of any blockage issues for this reason! Don't use a snake or plumber's snake either—these tools can scratch up your pipes over time, which will lead to them needing replacement sooner rather than later! When your drains stop working, there are several things you can do to get them unclogged. First, if a plunger doesn't work at all, it may be the clog is larger than what the plunger can reach and clear. If this is true, you can hire a professional drain cleaning service who uses specialized equipment like drain snakes or augers to clean out the clog. 
Other times, if a simple plunger does work but only for a while before more water starts backing up again into your sink or tub, then you may have an issue with build-up in your pipes that needs attention from an expert plumbing company. In these cases, we recommend using chemical drain cleaners that will help break down any gunk that has built up inside those pipes and restore full drainage flow again! 
WHAT IS SEWER AND DRAIN CLEANING?
Sewer and drain cleaning is the process of removing any material from your sewer and drain lines. This service can help to prevent bigger problems, such as a clogged sewer line, which could lead to overflow or even an expensive repair. 
A plumber will first use a camera to look inside your pipes to determine what needs to be removed. Then they'll use a variety of tools depending on what they find: chemical cleaners, snaking rods or other equipment that helps dislodge foreign objects stuck in the line. 
DO MOST HOMES HAVE A SEWER CLEANING DRAIN?
A sewer line is a pipe that carries sewage from the house to the main sewer line. This pipe is connected to your home's plumbing system, as well as other pipes in your neighborhood. A sewer line can be made of PVC, plastic, or metal. It also has two different types: cast iron and ABS (plastic). 
A sewer line does not run under every house because some houses have septic tanks or leach fields instead of sewers. In those cases, you will have all of your wastewater sent through underground pipes directly into the ground at some point before it gets released into streams or rivers downstream from where they are discharged into lakes or oceans along with other water sources 
DO ALL HOUSES HAVE SEWER CLEANOUTS?
What is a sewer cleanout? A sewer cleanout is a small access point in your home's main drain line. If you have problems with your drains, this is where you can access them from and get them cleared out. 
The purpose of these small openings is to give homeowners access to their main drain lines for maintenance and repairs. They are usually about 6 inches in diameter, which makes it easy for you to remove debris or other blockages that may be causing clogs in your plumbing system. 
WHAT TO DO IN A PLUMBING EMERGENCY?
Call Lebanon Plumbing & Drain 
If you're experiencing a plumbing emergency, our team can help. Our plumbers are available 24/7 to deal with any issues that may arise when it comes to your home's plumbing. Whether you need drain cleaning, sewer line repair, sink repair or replacement, shower repair or replacement, or toilet repair and replacement services in Lebanon, OH. We can handle them all! 
You can count on Lebanon Plumbing & Drain for all of your plumbing and drain cleaning needs in the Cincinnati area. With our 24-hour emergency service and expert technicians, we're here to help you get back on track with your day as quickly as possible—and solve those pesky plumbing problems!

Schedule A Service Today!
Schedule an appointment today!
Request A Free Plumbing Estimate in Lebanon
Whether your drain is clogged, you have a leak, or simply need help with your sump pump or septic system, it's important to hire an experienced plumber that can do the job efficiently. As a local, family-owned and operated plumbing company, your friends at Lebanon Plumbing & Drain are trained extensively to handle all types of plumbing emergencies and plumbing work. We send out only the best. Each and every plumber on our staff is licensed, bonded, and fully insured. This allows us to guarantee quality work and offer the highest quality plumbing products at the most competitive prices.