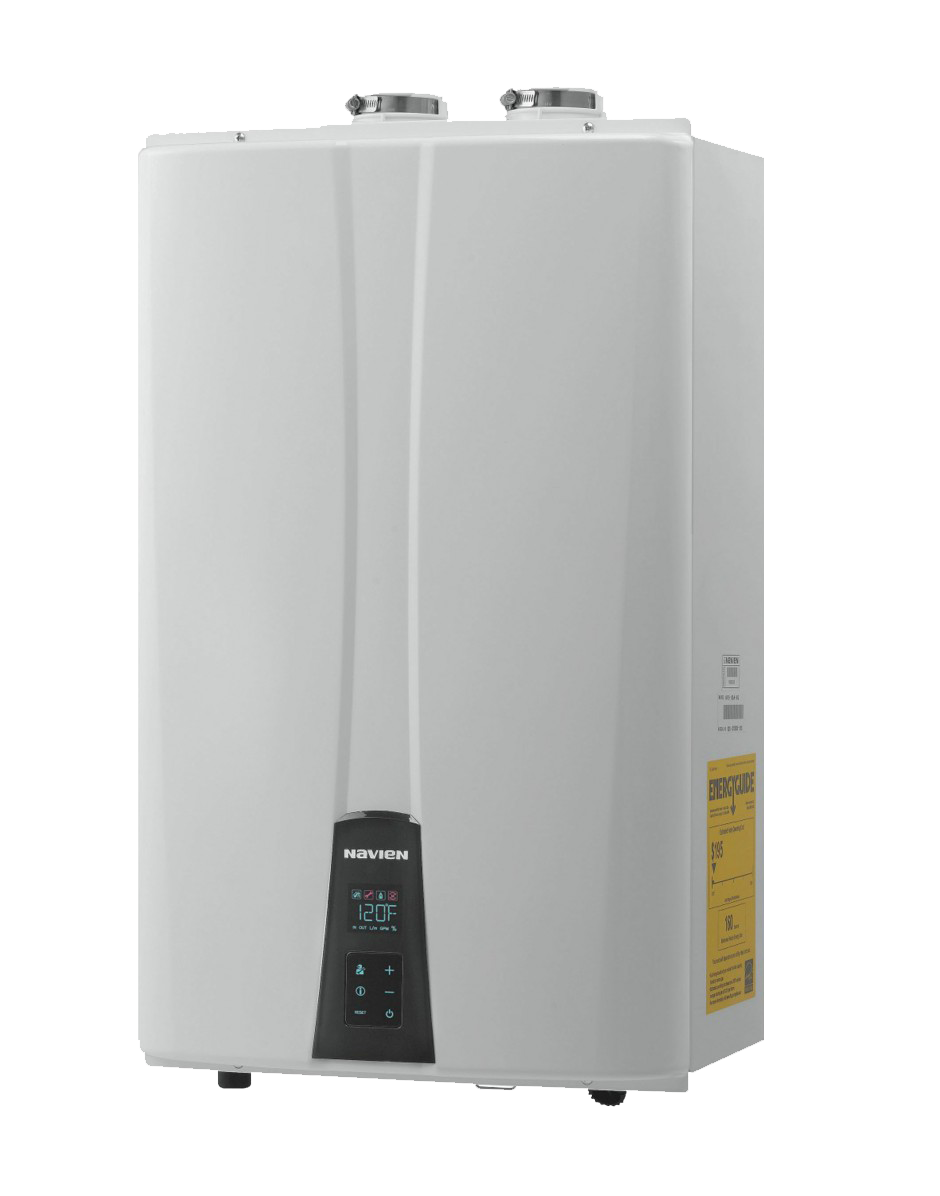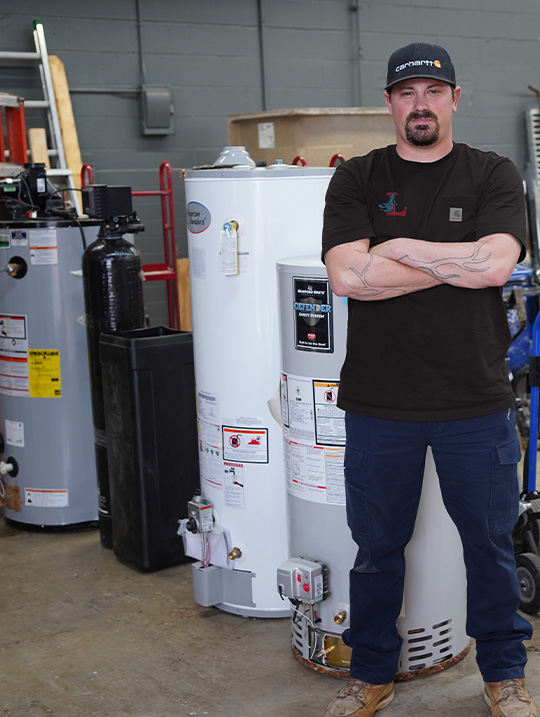 Lebanon Tankless Water Heater Services
How Tankless Water Heaters Operate
Tankless water heaters are more efficient than traditional storage water heaters. This is because they heat water as it is needed and therefore do not waste energy heating tanks of unused or unwanted hot water. Tankless water heaters cost less to operate and can be more compact in size compared to a traditional storage heater. 
In addition to being more energy efficient, tankless water heaters also have the added benefit of being able to provide instant hot water for any application – whether it be for cooking, cleaning, or bathing – without having to wait for your hot tap! 
Benefits of Tankless Water Heaters
Smaller Sized Units: Tankless water heaters are smaller than standard water heaters. This makes them easier to install and more energy efficient. In addition, there are no tanks to be filled with water, so you can take your tankless heater with you if you move.  
Energy Efficient: Tankless water heaters are more energy efficient than traditional water heaters, and they're also more efficient than tank-type models. This is because a tankless model only heats the amount of water that you need, whereas a traditional tank heater keeps hot water waiting in its storage unit until it runs out or cools enough for use—which wastes energy. 
The efficiency of tankless models also means less wear on your heating system: because the temperature is consistent throughout its supply line, there are fewer parts to break down or overheat from excess use (not to mention no wasted energy). So why not go with superior efficiency? 
Low Maintenance: This is a huge benefit for those who live in urban areas where the water is hard. Hard water causes minerals to build up on the heater, which then requires regular cleaning. With tankless heaters, you can avoid that maintenance altogether. 
Less Wait Time for Hot Water: If you're looking for a way to reduce your energy use and wait times for hot water, consider switching to a tankless water heater in Lebanon, OH. With these efficient gas-fired or electric heaters, you can get instantaneous hot water that's ready whenever it's needed. 
Tankless Water Heater

QUESTIONS
WHAT SIZE WATER HEATER DO I NEED?
You can use the following guide to determine how many people live in your home and what size water heater you might be able to fit: 
If there is one person living in a home, a 30-gallon tankless hot-water heater is sufficient. 
If there are two people living in a home, a 40-gallon tankless hot-water heater is sufficient. 
If there are three or more people living in a home, an 80-gallon tankless hot-water heater will suffice. 
HOW LONG SHOULD A WATER HEATER LAST?
If you are considering installing a new tankless water heater, then you're going to want to know how long it will last. A typical gas-fired tankless system can last up to 20 years, and an electric model can last up to 30 years. When it comes to repair work, tankless heaters are much more expensive than traditional ones because they have fewer parts and technical problems rarely occur with them.  
However, if your existing water heater has been installed for many years and no longer works properly, replacing it may be less expensive than repairing it. This is especially true if your current unit is not very old or if there aren't any other problems with your home's plumbing system (e.g., leaks or clogs). 
WHY DON'T I HAVE HOT WATER?
There could be a problem with your hot water heater. 
There could be a problem with the water supply. 
There could be a problem with the valves or pipes in your home, causing low pressure and making it difficult for hot water to reach you quickly. 
If you have an older tankless model, there might be rust buildup inside its tank (or within its heating elements), which can cause scaling and prevent proper heat transfer—meaning that even if there's plenty of energy being produced by your unit, it won't be able to produce enough hot water for all of your needs at once. 
If you have any questions, feel free to contact us at Lebanon Plumbing & Drain for more information about our tankless water heater repair, maintenance, and installation services. 

Schedule A Service Today!
Schedule an appointment today!
Request A Free Plumbing Estimate in Lebanon
Whether your drain is clogged, you have a leak, or simply need help with your sump pump or septic system, it's important to hire an experienced plumber that can do the job efficiently. As a local, family-owned and operated plumbing company, your friends at Lebanon Plumbing & Drain are trained extensively to handle all types of plumbing emergencies and plumbing work. We send out only the best. Each and every plumber on our staff is licensed, bonded, and fully insured. This allows us to guarantee quality work and offer the highest quality plumbing products at the most competitive prices.