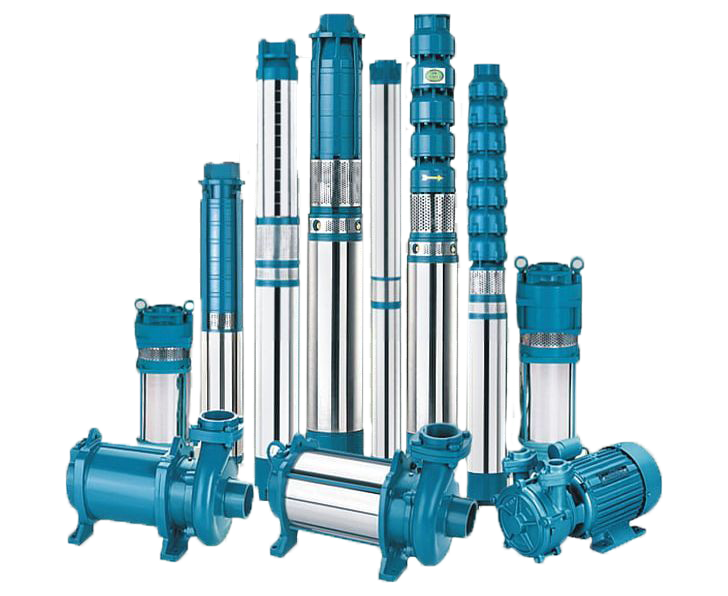 Well Pump Services in Lebanon, Ohio
Plumbing Repair & Diagnostics in Lebanon, Ohio
Don't know what's wrong with your well pump? If you're looking for plumbing repair and diagnostic services in Lebanon, OH, then turn to the experts at Lebanon Plumbing & Drain. We offer a variety of plumbing repair and diagnostic services for both residential and commercial customers. In addition to our professional plumbing service for water deliver and drainage systems, we also specialize in water heaters and tankless hot water heaters. It's important to know that Lebanon Plumbing & Drain is different from other pump companies. 
We've got:

 

An unbeatable warranty on parts and labor.

 

Experienced technicians who are experts in their field.

 

A team of people who care about getting the job done right—the first time, every time!

 
Signs You Need Well Pump Repair or Replacement
The signs that you need well pump repair or replacement in Lebanon, OH can be obvious or subtle. Low Water Pressure – Signs of low water pressure are easy to spot. You may have a slow-running shower head, clogged faucet heads and sink drains, or even low water pressure at the kitchen sink when preparing meals. If your well pump is old and worn out, this could be due to its age alone; however, it could also mean that there's something wrong with it. If you notice any of these signs, contact us immediately for more information about our services! 
High Water Pressure – If your water pressure is too high in your home and isn't consistent from one day to the next—or if it's always very high regardless of how much time has passed since you last used it—this could be another sign that you need well pump repair or replacement in Lebanon, OH soon! When you need a well pump repair, maintenance, or installation in Lebanon, OH, call Lebanon Plumbing & Drain. We offer a wide range of services for your plumbing needs. We are a family-owned business with a reputation for quality and honesty that has stood the test of time.  
Our team is available 24/7 to help with all your plumbing needs – from routine maintenance to emergency situations. We're licensed, insured, and bonded to give you peace of mind that we're qualified professionals who will do the job right the first time around. 
WHAT FACTORS DETERMINE THE COST OF A NEW WELL?
There are a number of factors that determine the cost of your new well. These include: 
Location. The farther away you are from your neighbor's wells and aquifers, the less likely it is that you'll have to contend with contamination issues. 
Type of well. If your property has several water sources within 100 feet, then installing multiple tubular or dug wells may make more economic sense than drilling one large diameter horizontal well. 
Depth of the well. It's important not only to reach as much groundwater as possible but also to tap into an adequate level of quality water at that depth. A deeper well will generally increase costs but may be worth it if it leads to fewer maintenance problems in the future and provides access to better quality water sources like bedrock or aquifers (as opposed to surface streams). 
WHAT SHOULD I DO TO MAINTAIN MY WELL?
Check the water level in the well. 
Test the water quality. 
Test the pressure. 
Check your well pump, casing, and piping for cracks or corrosion. 
Ensure that you have a proper seal around your well cap to keep contaminants out of it. 
Look for damaged screens on top of your water tank that may have been knocked off by animals, falling trees, etc.
WHEN DOES A WELL NEED TO BE ABANDONED?
Your well may need to be abandoned if it's contaminated. 
Your well may need to be abandoned if it's damaged. 
Your well may need to be abandoned if the house has been empty and no one has used the well for more than 3 years. 

Schedule A Service Today!
Schedule an appointment today!
Request A Free Plumbing Estimate in Lebanon
Whether your drain is clogged, you have a leak, or simply need help with your sump pump or septic system, it's important to hire an experienced plumber that can do the job efficiently. As a local, family-owned and operated plumbing company, your friends at Lebanon Plumbing & Drain are trained extensively to handle all types of plumbing emergencies and plumbing work. We send out only the best. Each and every plumber on our staff is licensed, bonded, and fully insured. This allows us to guarantee quality work and offer the highest quality plumbing products at the most competitive prices.