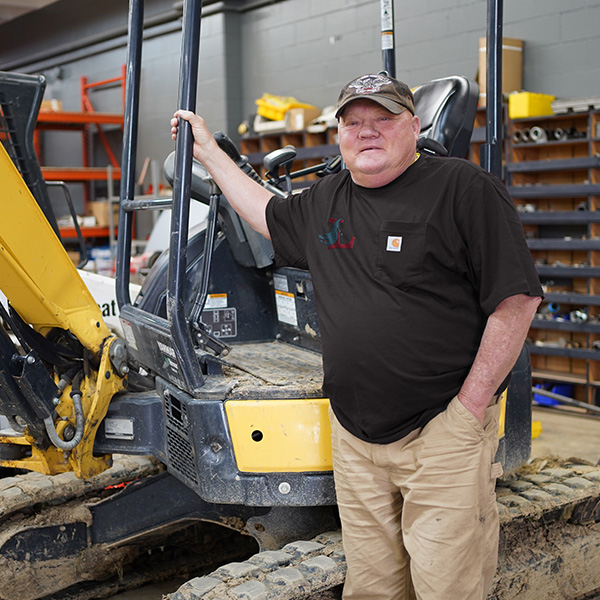 PLUMBING, DRAIN, EXCAVATION SERVICES
Lebanon, Ohio Plumbing &
Excavation Experts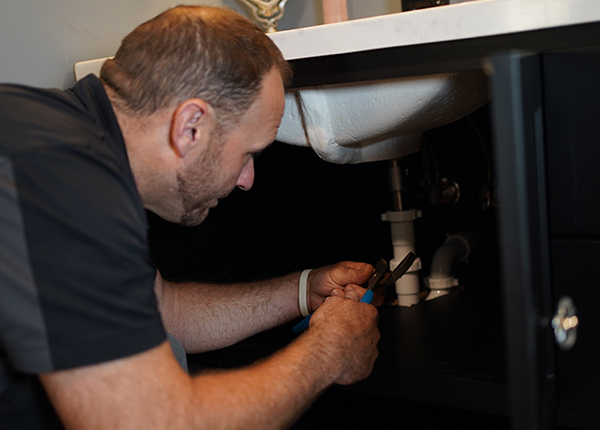 PIPE, SEWER LINE & DRAIN SERVICES IN LEBANON, OHIO

You don't have to be a professional plumber to know that drain cleaning is a dirty job. That's why at Lebanon Plumbing & Drain, we have the knowledge and experience necessary to handle all of your drain cleaning needs. Our expert technicians are well-versed in the techniques and tools required to keep your home running smoothly for years to come. From drains clogged with hair or food scraps to sewer lines that need repairs due to root intrusion—we've got you covered! We'll treat every one of our customers with care and respect because we know how stressful plumbing issues can be for homeowners.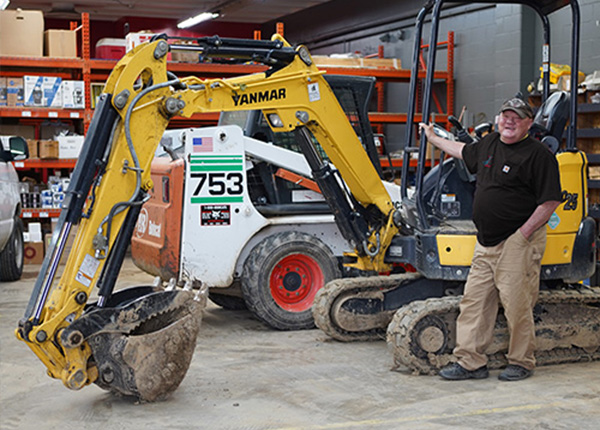 PROFESSIONAL EXCAVATION SERVICES IN LEBANON, OHIO

When you need expert drain cleaning, drain clearing, and drain installation services in Lebanon Ohio, you can count on our team at Lebanon Plumbing & Drain to deliver. We offer a full range of plumbing services, including sewer line repair, sewer line replacement and more. Our experts will assess your needs and provide the best solutions for all your plumbing needs. We've been providing expert drain cleaning, drain clearing, and sewer line repair services for the residents of Lebanon and Cincinnati for over 10 years. Our fully licensed and insured technicians have the experience necessary to successfully clean your drains or repair your sewer lines. 
How Do You Get Drains Unclogged?
When your drains stop working, there are several things you can do to get them unclogged. First, if a plunger doesn't work at all, it may be the clog is larger than what the plunger can reach and clear. If this is true, you can hire a professional drain cleaning service who uses specialized equipment like drain snakes or augers to clean out the clog. 
WHAT IS INVOLVED IN EXCAVATION SERVICES?
The first step of any excavation project is to hire a professional. Whether you're digging up drainage pipes or installing new sewage lines, you'll want a team that knows what they're doing. At least one member of your crew should have experience with excavating soil and rock using heavy machinery like backhoes and bulldozers. The company's employees should also be properly trained in safety procedures for working around live electrical wires, gas lines, and other underground utilities (consider this especially if your home has been built on top of an old graveyard).
Lebanon Plumbing & Drain provides excavation services for a variety of plumbing jobs. We can help clear the ground, so you don't have to worry about it, and then get to rebuilding your plumbing system. Contact us today and we'll give you a free estimate within 24 hours!
DRAIN & SEWER LINE QUESTIONS
Can can I prevent clogged drain lines?
Here are some tips to help you keep your drains clear: Don't dump grease or use excessive soap down the drain. Place a strainer on the washing machine's drain hose to filter out lint and other objects. Use your garbage disposal. Put strainers on the bathtub and/or shower drains. And don't let hair or other objects go down your drains—this will help prevent clogs and keep your drain cleaner from needing to be used as frequently.
What is water jetting?
For plumbers, water jetting is a fairly recent addition to the array of tools available for drain cleaning services. Using a traditional drain cleaning machine usually doesn't help deal with a grease clog; rather, it just spins around inside the grease stoppage without removing it. This is also an issue when sediment or debris gets trapped inside a pipe. In both situations, a water jet would work nicely.
Do all homes have a sewer cleaning drain?
 If you have a sewer cleaning drain, then you know how valuable it is. But if your home or building doesn't have one in place, things can get messy. Call Lebanon Plumbing & Drain to find out how to arrange for an expert to locate and install one at your property.

Schedule A Service Today!
Schedule an appointment today!
Request A Free Plumbing Estimate in Lebanon
Whether your drain is clogged, you have a leak, or simply need help with your sump pump or septic system, it's important to hire an experienced plumber that can do the job efficiently. As a local, family-owned and operated plumbing company, your friends at Lebanon Plumbing & Drain are trained extensively to handle all types of plumbing emergencies and plumbing work. We send out only the best. Each and every plumber on our staff is licensed, bonded, and fully insured. This allows us to guarantee quality work and offer the highest quality plumbing products at the most competitive prices.